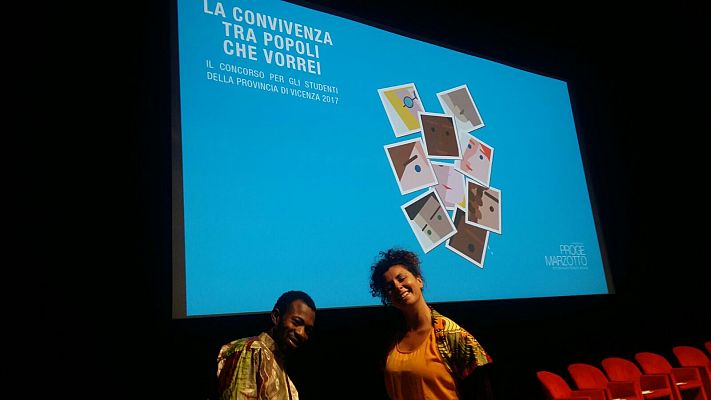 The Coexistence among Peoples That I Want
20 September 2017
A few days ago, Fondazione Marzotto and DM Eventi invited me to "color" the event LA CONVIVENZA TRA POPOLI CHE VORREI (The Coexistence among Peoples That I Want) with my voice, my music and my dance. It was the last day after months of work, whose protagonists were primary school, middle school and high school students, who focused on the topic through different experiences and compositions. They are our future. I welcome the scholarships, the prizes, the contests, but most of all, the schools that invite an Imam and organize trips to Lampedusa, schools that open up these young students' eyes and minds, teaching them awareness and critical thinking. Props to enlightened teachers!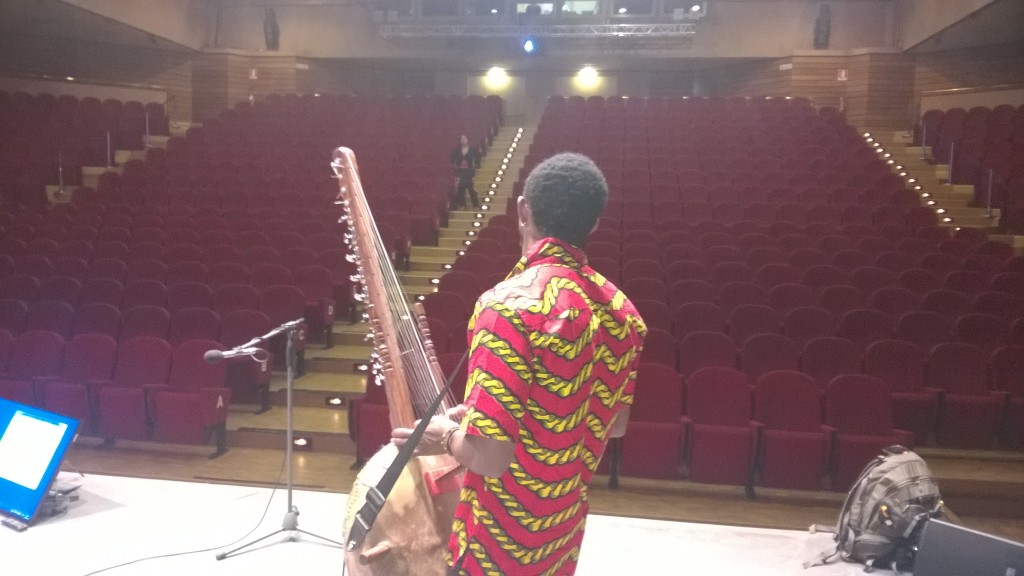 I was there. Grateful for what I have the opportunity to share thanks to my job.
Honored for the invitation and feeling the responsibility of this task, I asked myself: "What else could I possibly tell these young people? What could I tell them without sounding banal or superficial?" I could be honest. I could talk about me and my experience. Even if I'm not an anthropologist or an ethnologist, I once again have been called to create a bridge in a context where multiculturalism, miscegenation and hospitality are the main topics. This is probably due to the fact that my artistic languages can go further and be more effective than words. I surely couldn't go there without the person who paved the way for me many years ago, who teaches me new things every day, who supports me unconditionally and faithfully in every risky project I undertake, both in life and work: DAOUDA DIABATE.
"There are 3 truths. My truth, your truth and THE truth.
The truth doesn't belong to anyone. It's in the middle and belongs to God only.
It represents total light and is therefore symbolized by the full moon (…)
My truth and your truth are but parts of the truth. They are slices of moon, one on one side and one on the other side of the full moon's perfect circle. And when we argue and listen only to ourselves, to our reasons, our moon slices face away from each other. And the more we argue, the further we get from understanding the truth.
So we have to look at each other, become aware of the other part's existence and start to listen.
Our moon slices will be looking at each other's faces, they will gradually get closer and finally meet in the perfect circle of the truth." (Amadou Hampâté Bâ)
My husband comes from Mali. He arrived in Italy as a refugee after having travelled to many places: Togo, Ghana, Nigeria, Burkina Faso, Guinea, Algeria, Libya.
I asked him what coexistence among peoples means to him: "The easiest thing…which is also the most difficult." he told me, "Accepting one another. Wanting to get to know each other. Getting closer and opening up."
Incredibly, that's the same thought Amadou Hampâté Bâ expressed in his famous tale about moon phases.
I ponder…it surely seems easy, but it isn't at all.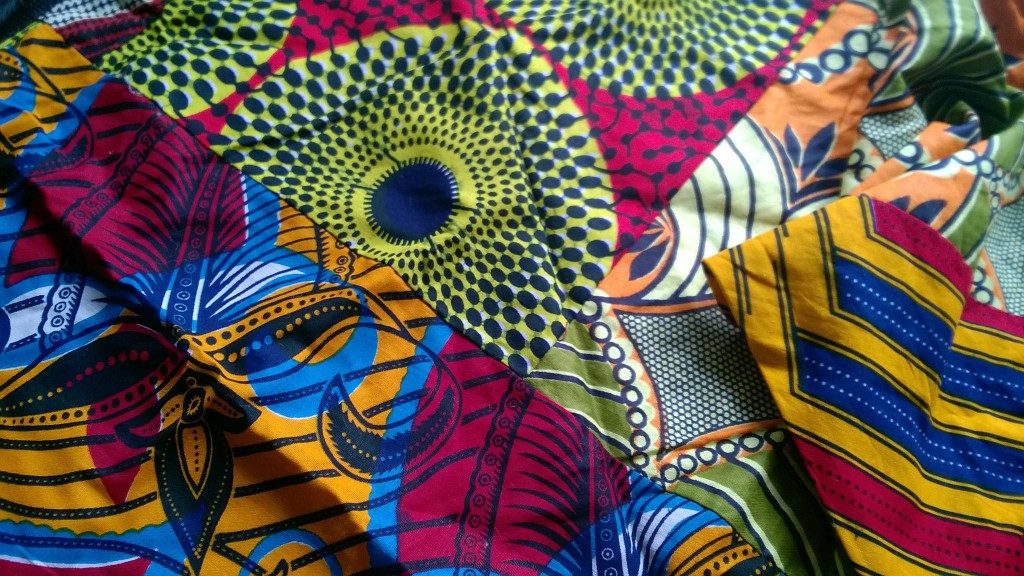 "There has to be a basis on which we can sew these complex relationships. A patchwork quilt is not the story of the different pieces of cloth it's made of. It is their combination, a new fabric that gives color and warmth."
We are not all the same. There are differences and they are beautiful. They are a treasure. Coexistence is not integration or miscegenation. It is a meeting point. It is curiosity…
I think about Africa again, its colors, its landscapes and its big centuries-old trees…I look at us the same way, as if we were baobabs… "Our roots do not sink down just to our origins, claiming purity, integrity, but they should find their way up to the surface, to meet other roots, to intertwine."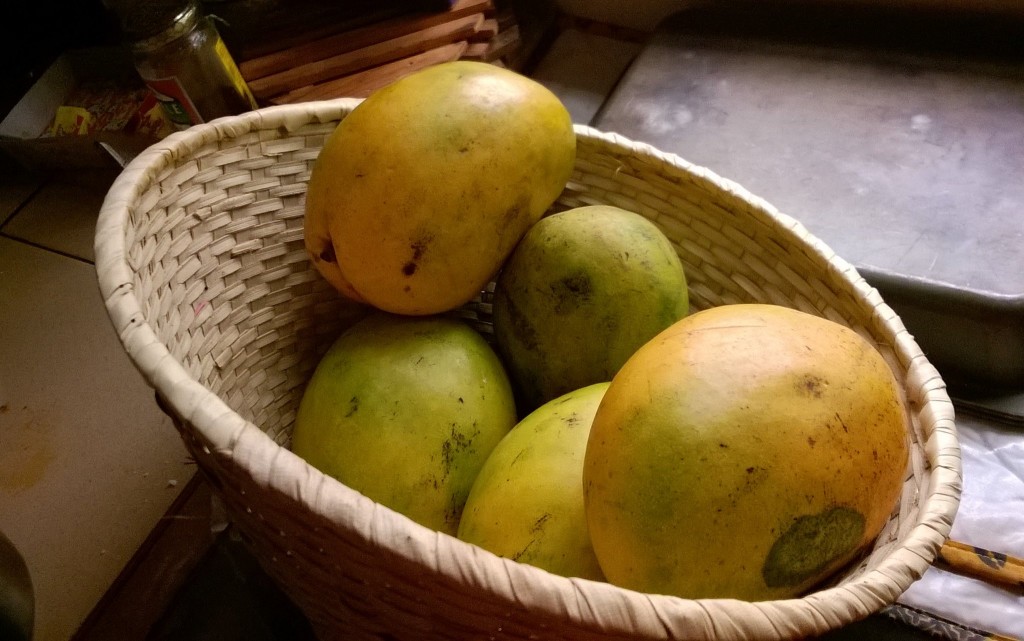 As I end my speech, Daouda comes in from the bottom of the room playing the tamanì, the percussion instrument used to announce important people's entrance or to communicate news to the whole village. I respond introducing the traditional song from the stage, leaving images, treasure of the Summer I spent in Saaba during my mission trip.
More than 60 different ethnic groups pacifically coexist in Burkina Faso – Land of Honorable Men – setting a great example of tolerance and openness.
Can we be like mangoes, with different shades and colors but all on the same tree? Can we be like leaves of grass, numerous but all under the shadow of the same tree?
So goes this traditional song, sung by young women during full moon nights, celebrating sharing and integration.