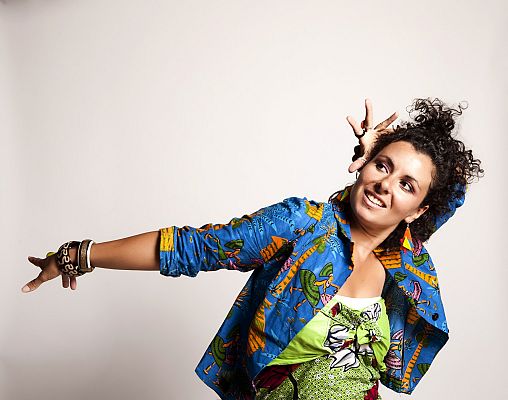 Body Percussion with Federica Loredan
dal 04.02 al 05.02.2017 | London
Hello everyone!
This is a great opportunity to meet Federica and learn something about her amazing style!
Date and place of the workshop are not yet confirmed but it is going to happen during the weekend of the 4th and 5th of February 2017.
During that weekend we're also planning to organise a jam session for all the people who love body percussion, dancing, singing and beatbox.
If you have any questions and you'd like to attend this workshop, please contact Tiziana at tizianapoz85@gmail.com.
Looking forward to hearing from you.
———-
WORKSHOP
The multiple experiences of Federica converge in a unique style, a fluid percussive dance. The workshop will be focused on African traditional polyrhythms, rewritten on the body, in compliance with timbres and phrasing through movements inspired by the related African dance or deriving from street dance.
BIO
She studied in Genoa's Music School and graduates with honors at the Fine Arts Academy.
She has also studied the Italian Sign Language (LIS).
Furthermore to her cultural background, Federica is a dancer and a choreographer. She has a tremendous familiarity with Afro-American dances and is particularly connected to the African culture. She works in many professional academies and theatre companies, as well as many underground hip hop crews.
She holds workshops in Italy and in several other European Countries. She also works in special projects for immigrants, youth with special needs and hearing impaired.
She collaborates with Mama Africa, the most important European Festival for African Cultures, and she'sthe Artistic director of Female Jam, the first Italian Hip Hop dance event dedicated to women.
She was teacher and performer at the last IBMF – Paris 2016.
————
INFO
3 hours workshop.
Fee : £30
How to pay: please, contact me in a private message or send an email to tizianapoz85@gmail.com